Heater & AC Maintenance & Repair Services
Honea Central Air has been making service calls to homes and businesses throughout the Greater Dallas area for more than 40 years, and we are ready to show you the same top-quality service we're known for. Our skilled technicians offer dependable heater and AC repair services, as well as routine maintenance tune-ups, to keep your comfort systems running reliably year-round.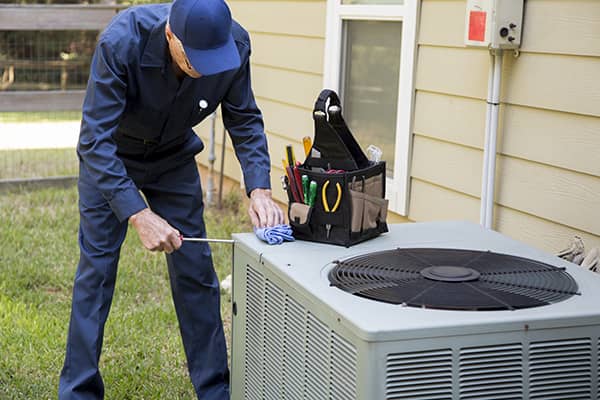 Signs You Need Heater or AC Repair
Strange noises and/or bad odors – If you hear clanking, rattling or other strange noises coming from your system, or the air blowing out smells musty or otherwise bad, it's time to call an AC maintenance technician to check it out.
Excess dust in your building – A dirty HVAC system is sure to leave its mark around your home or office. Dust from inside ductwork, vents and other HVAC components will make its way into your living/working spaces and, unfortunately, into the air you breathe. If you notice a lot of dust in your environment, call us to clean up the system for you.
Change in airflow – This can mean a variety of things, such as insufficient cool air in one room, poor airflow throughout the entire building or poor heating in certain areas. No matter the problem, we can diagnose the issue and provide system adjustments and/or heater or AC repair services to give your property better airflow that keeps you comfortable.
Sign Up for Heater & AC Maintenance
We typically recommend at least one heater and AC maintenance appointment per year. This helps ensure your systems are running at peak performance levels, saving you energy and keeping you more comfortable.
Contact Us Today for a Free Estimate!
Whether you need emergency heater or AC repair service (we're available 24/7) or you are interested in a scheduled appointment, get in touch with Honea Central Air for a free, no-obligation estimate. Call us at (972) 771-0288 for immediate service or submit the contact form and we'll get back to you ASAP.